Welcome to our very first MONDAY MOTIVATION post! My friends Myranda from Keep Calm and Teach 5th Grade and Kristen from Eat. Pray. Travel. Teach are teaming up to bring our readers some much needed Monday Motivation. You can look forward to a new one each Monday!
This week, I want to talk about long term vision. One thing that keeps me motivated (especially in the nasty winters in Chicagoland!) is keeping in mind the big picture - why am I on this journey in the first place? Why am I working so hard to log meals in MFP and get to the gym six days a week? Why am I saying no to massive, beautiful cupcakes at Mariano's?
For me, that's my future family and future travel. These are two things I want more than anything. I want to be, first of all, healthy enough to have kiddos. And if, God willing, that all works out, I want to be an active mom that sets a great example for her kiddos. At my current weight, I'm not there yet, but each day that I put in an extra step at school and an extra half mile at the gym, I'm just that much closer to that goal - something that will make life better for the people I love!
TRAVEL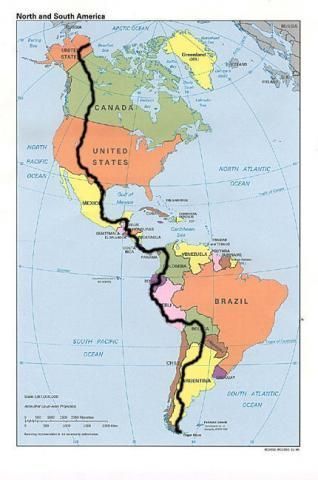 And then there's travel. If you know me or have read some of my Facebook posts, my husband and I have a ten year goal to leave our jobs and take our family on a year long road trip from Alaska to Argentina. We want to do a lot more traveling besides that, but so much of what we want to do I am uncomfortable doing or flat out
can't do
because I'm too heavy. I want to be comfortable on an airplane. I want to go ziplining. All of these things ARE POSSIBILITIES FOR ME when I reach my goals.
So if you're struggling today, zoom out. Remind yourself about the big picture. What do you want in the end? How will today's good choices get you just a bit closer to realizing your dreams?
Be sure to check out my
Monday Meal Plan
if you need help getting back on track :-)
xoxo,
Amanda
P.S. Don't forget to check out Monday Motivation from my buddies below!