This post is coming to you from sleepy eyes of a day-after party hostess.
And no, I'm actually
not
hungover! Not quite sure how that one happened...
When I woke up this morning, I cringed at the though of having to get back to business and get planned and graded for this upcoming week at school, but I was so glad that we (my roommate and I) spent as much time as we did this weekend preparing and hosting our party. All too often, a weekend can completely disappear underneath bottomless stacks of papers and mindless games of Candy Crush to avoid that bottomless stack of papers. It was good to plan, to cook, and to share a ruckus of an evening with some wonderful friends and family.
Below, I'd like to share with you our wine tasting party menu and some decor ideas. Thanks for stopping by - and stop grading! Start planning a party!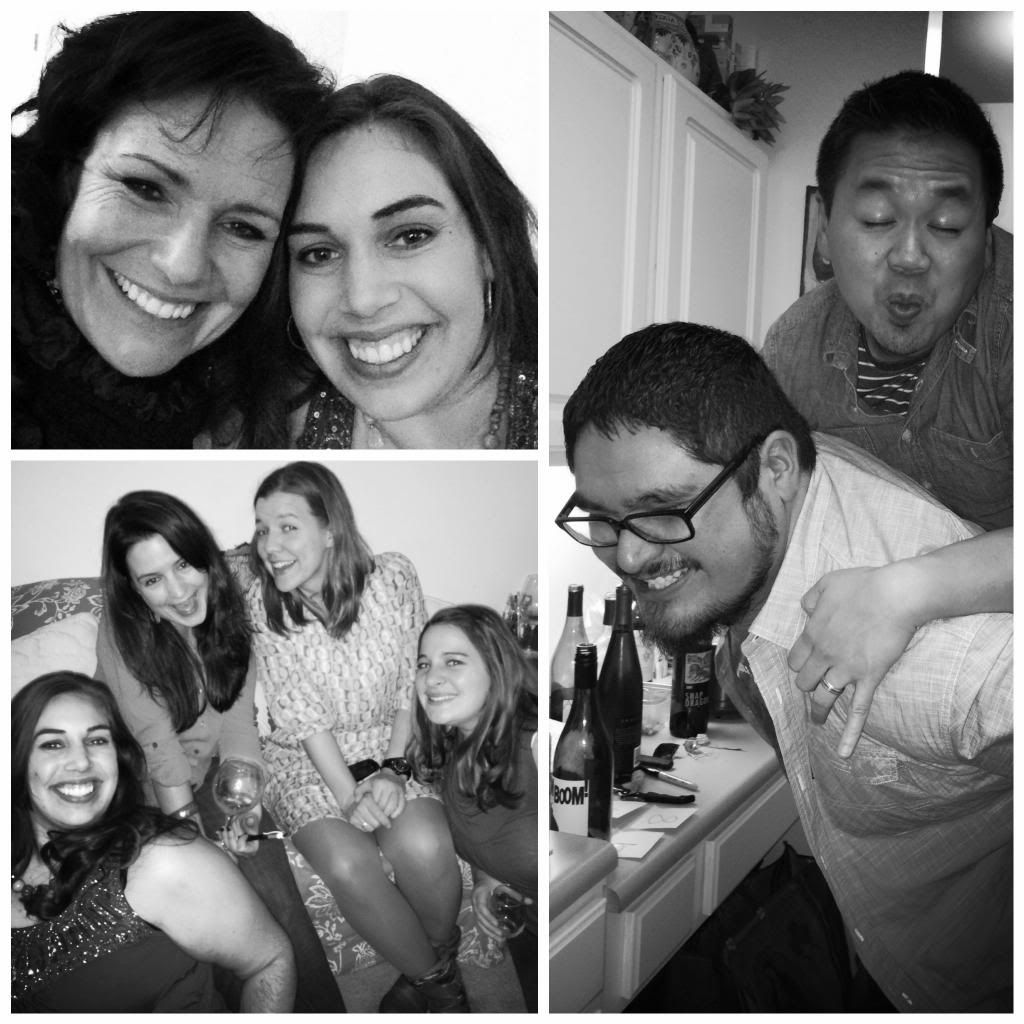 A Gathering of Friends: The 2nd Annual Cordes Wine Tasting Party!
The Invitations
We very simply crafted an evite that we could send to friends via email or via Facebook. As much as I love crafting, handmade invitations were just not in the cards for this party. Here's what we asked:

Happy fall, friends!
After the success of last year's first annual wine tasting party, we are bringing the fun back to Apartment 526 for a second run! A fall-inspired menu will be served. Please bring a bottle of wine to share selecting from the types below. When you RSVP, please let us know what wine you plan to purchase so that the great experts hosting our party can do the appropriate research :-)

We will need:
REDS
2 Bottles of Cabernet
2 Bottles of Pinot Noir
2 Bottles of Shiraz (or Syrah)
2 Bottles of Merlot

WHITES
2 Bottles of Chardonay
2 Bottles of Sauvignon blanc
2 Bottles of Pinot Grigio
2 Bottles of Riesling


The Menu
Welcome to the 2nd Annual Fall Wine Tasting Party!
Inspired by a world of wine, today's menu features a
global selection of tasty finger food.
French Raspberry Brie Puff
raspberry preserves
●
brie cheese
●
puff pastry
chickpeas
●
olives
●
cucumber
●
red onion
●
feta
Guatemalan Shrimp Ceviche
shrimp
●
tomato
●
jalapeno
●
lemon
pastry
●
cream cheese
●
jalapeno
spinach
●
artichokes
●
cheese
BBQ Cheddar Chicken Bacon Quesadilla
BBQ chicken
●
cheddar
●
bacon
Argentine Chimichurri Chicken Quesadilla
herb chicken
●
mozzarella
●
caramelized onion
beans
●
beef
●
corn tortilla
beef
●
scallion
●
garlic
●
ginger
corned beef
●
sauerkraut
●
swiss cheese
●
thousand island
3. The Decor
I took all of my last minute inspiration from Pinterest. I also forgot to take pictures before the party, so here are some pics of what remained.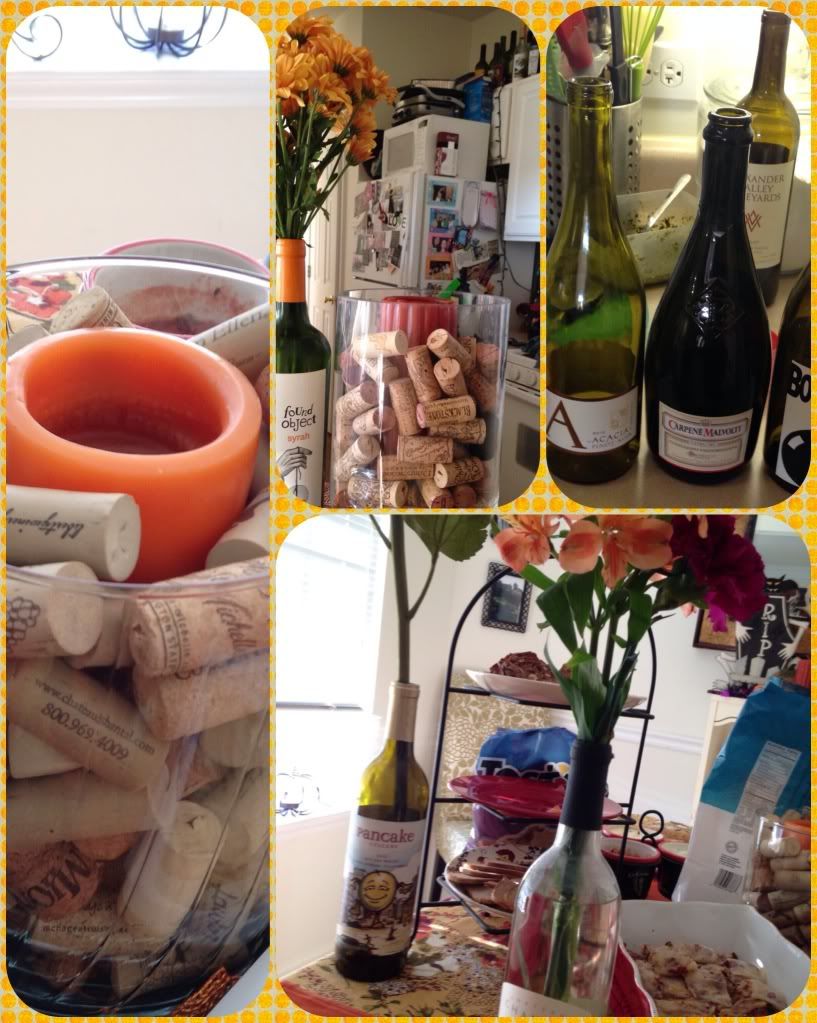 Some ideas can be found below:
Or check out my Pinterest board!