DIY Burlap Wreath Tutorial
I fell in love with these wreaths this year as I was Pinterest-ing away a Sunday afternoon watching football. I found a few tutorials that were helpful, but I decided to make my own! Let's get started!
I purchased all of my supplies from Hobby Lobby. The burlap was 50% off and the Christmas decor was ALSO 50% off. Here's what I picked up: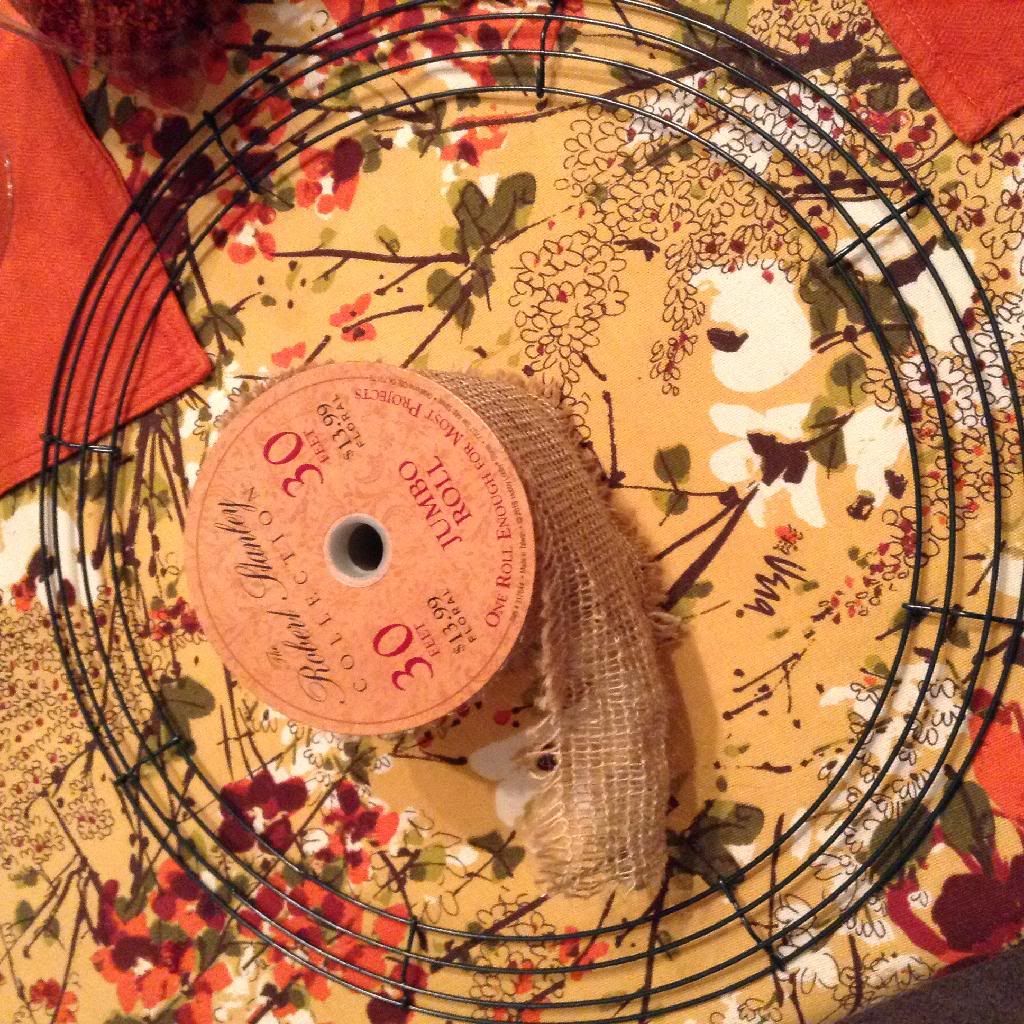 Wire wreath form ($1.99)
2 x 30ft wire trimmed burlap (13.99 each...I used my 40% off coupon!)

I liked using the wire trimmed burlap because the loops held together nicely. I haven't tried this yet with regular burlap, but it is cheaper if you want to give it a try!

Box of ornaments ($2.99)
Red bow (9.99)
Ornaments
The company of my sweet kitty Odysseus :-)
So my original plan was to use the ornaments in the wreath, but as you can see, I really liked the simplicity of the burlap and red ribbon. Let's get started!
1. Tie a knot with the end of the burlap to the under side of the wreath form in any spot.
2. Begin making the bubbles/loops by pulling the burlap up and through the wire. Pull up to the height/size you'd like for the loop. I used a variety of sizes in my wreath. Once the loop is pulled through, slide the loop up with your thumb and forefinger to hold the loop in place. To make the another loop, simply pull more burlap through the next wire row and slide it up to meet the other bubble/loop.
3. To finish the wreath, continue pulling burlap through the wreath, adjusting loop size and sliding up with your thumb and forefinger. It will begin to look like this: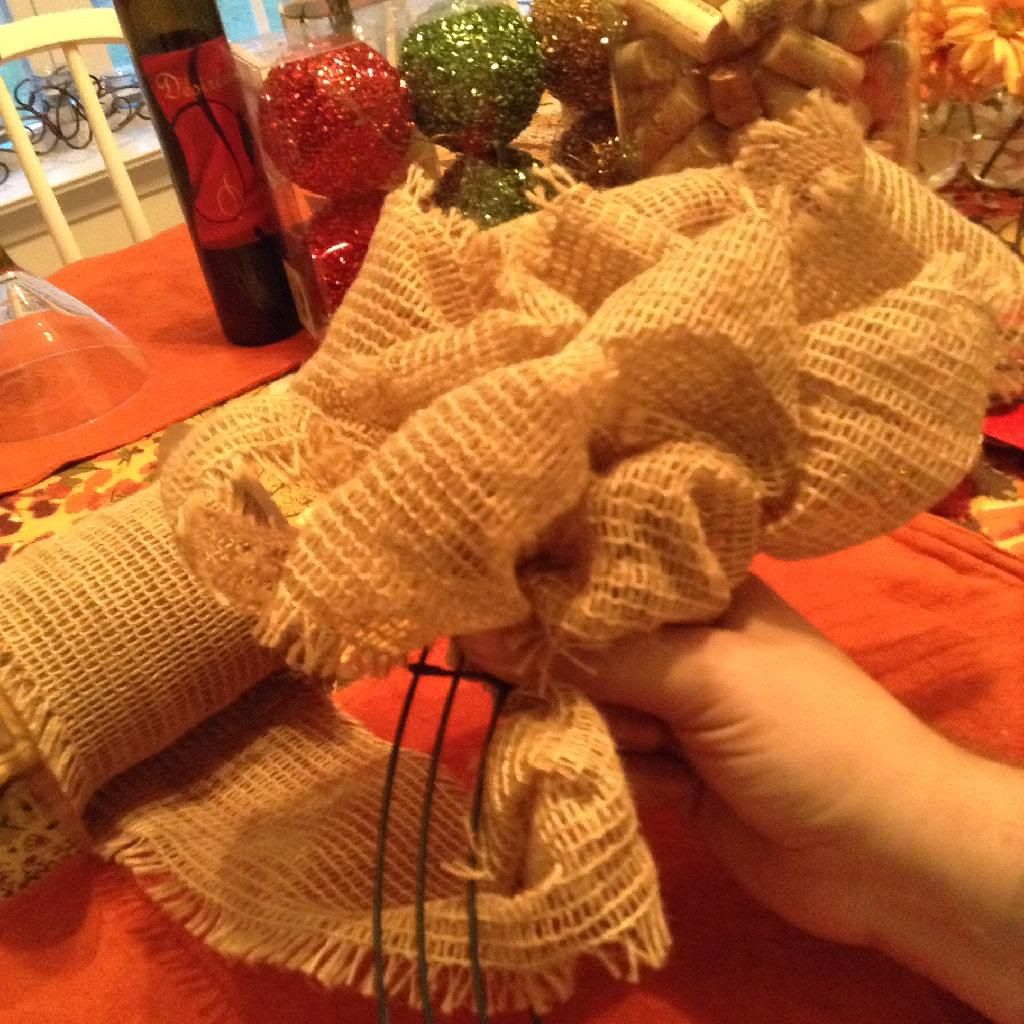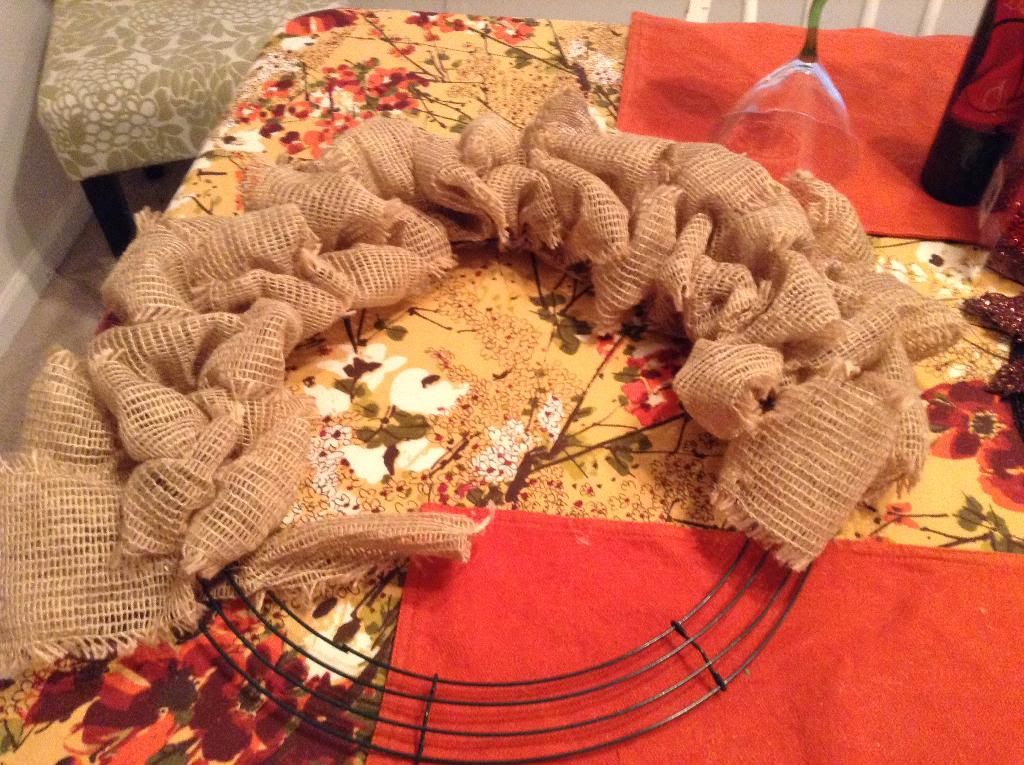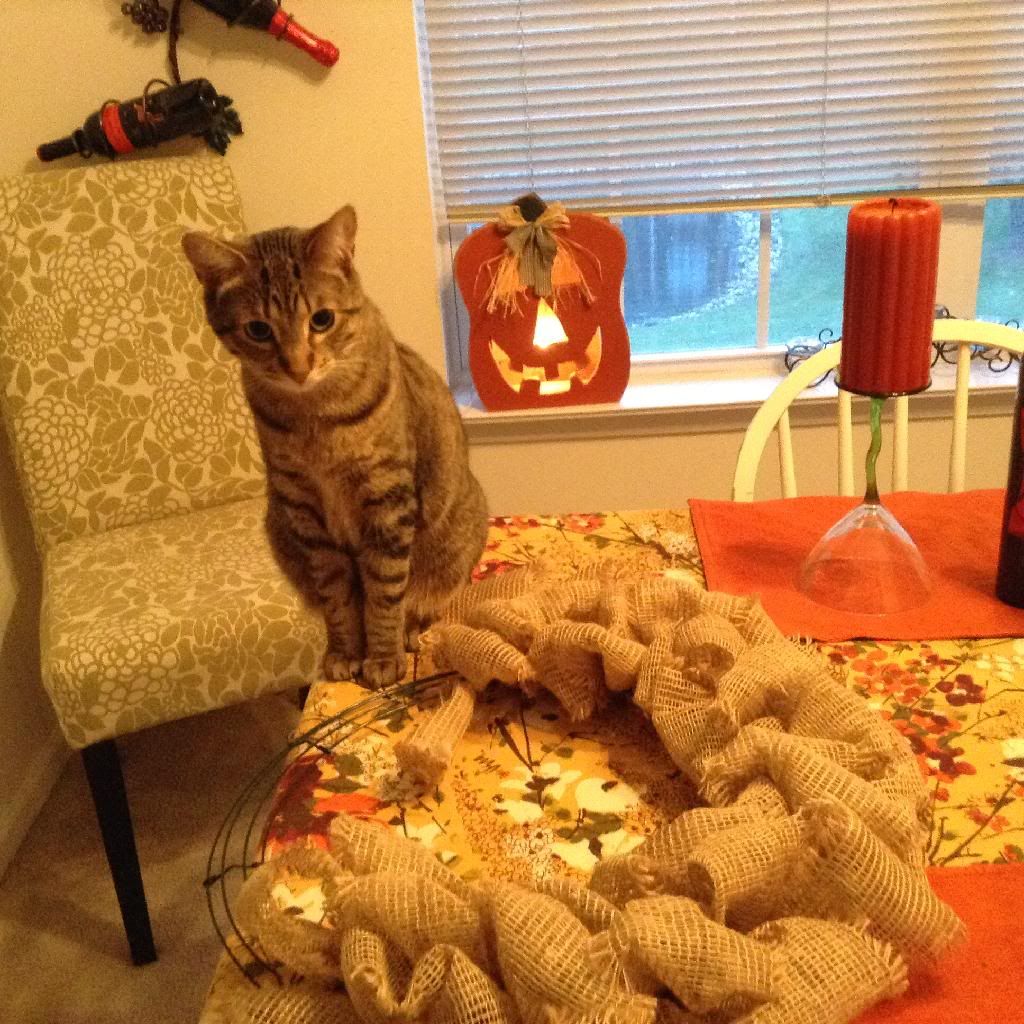 4. Depending on the size of your wreath form and the size of your bubbles/loops, you may run out of your first burlap roll. This is what happened to me. I simply tied another knot to the wreath form (as in step 1) and continued the wreath. When it was done, I attached my bow (it already had twist ties on the back!) and hung it on my door!
Now I'm all ready for Christmas decorating...time for the pumpkins and fall table cloth to go! I hope you enjoyed this tutorial and you stop back again soon!
~Amanda